Our Team
Language and culture education is what we're all about. EXPOLINGUA has been running since 1987 and is organized by a dedicated international team with a common passion for languages and cultural diversity. Since 2018 the event has been the project of EXPOLINGUA GmbH with coordinators Ekaterina Irle and Sebastian Schattenmann
Introducing Gabriel Gelman, expert polyglot and EXPOLINGUA Berlin 2018's Language Ambassador
"Learning a new language may not always be easy, but if you master it, you will realize that it was absolutely worth it!"
Although Gabriel grew up bilingually, he had difficulties learning new languages at school. Meanwhile Gabriel is fluent in six languages and gives tips and tricks to learn languages on his blog Sprachheld. Meet him at the EXPOLINGUA in Berlin on 17th and 18th November and get inspired.
"The visitors of EXPOLINGUA have the opportunity to learn new strategies and methods in these presentations in order to learn foreign languages more effectively and quickly. The numerous exhibitors also show how they can achieve this effect with various apps, language books or a language course. This is an excellent opportunity that every language enthusiast should take advantage of!"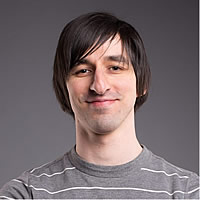 Ellen de Visser, expert polyglot and EXPOLINGUA Berlin 2018's Language Ambassador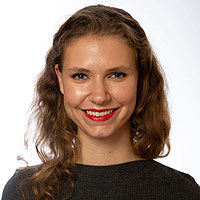 Ellen de Visser is this year's Language Ambassador, along with Gabriel Gelman! She will be participating in the Polyglot Talk and apart from that make a special presentation to help you achieve your language goals! Ever thought of making a living out of your love for languages? Say hi when you see her at this year's EXPOLINGUA Berlin and she can tell you all about running a translation, business and speaking at international languages events.
Ellen is from The Netherlands, speaks 5 languages and currently started learning Mandarin Chinese and Czech.)